Top Categories
Get your paws on these, the most searched for and sought after specially curated collections
Our Best Sellers
These ones are literally flying off the shelf, grab these before somepawdy else does!
Pawsitively Yours....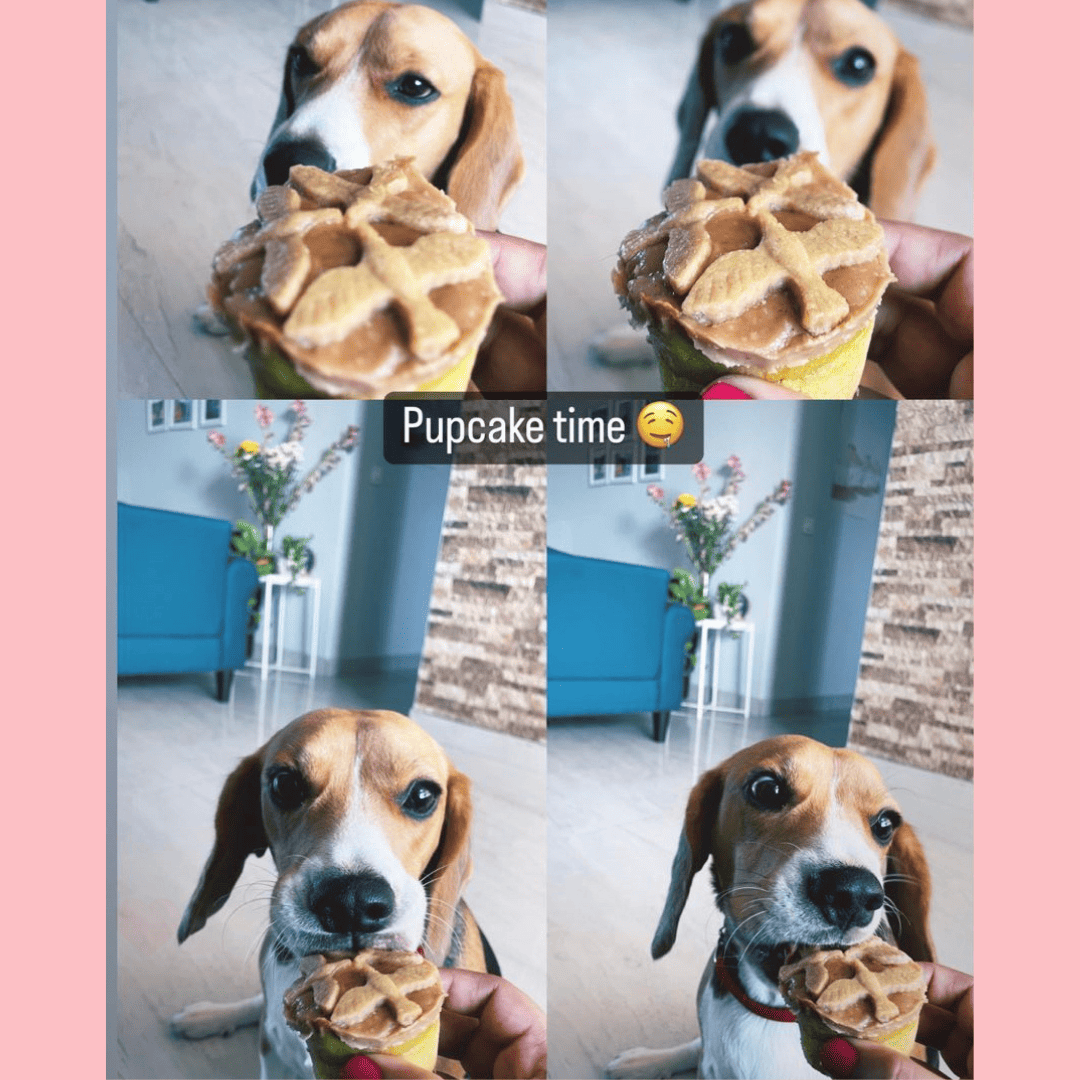 "We have been FloofYou's permanent customers since their initial days. Absolutely woof their stuff and we have almost tried everything on the menu!"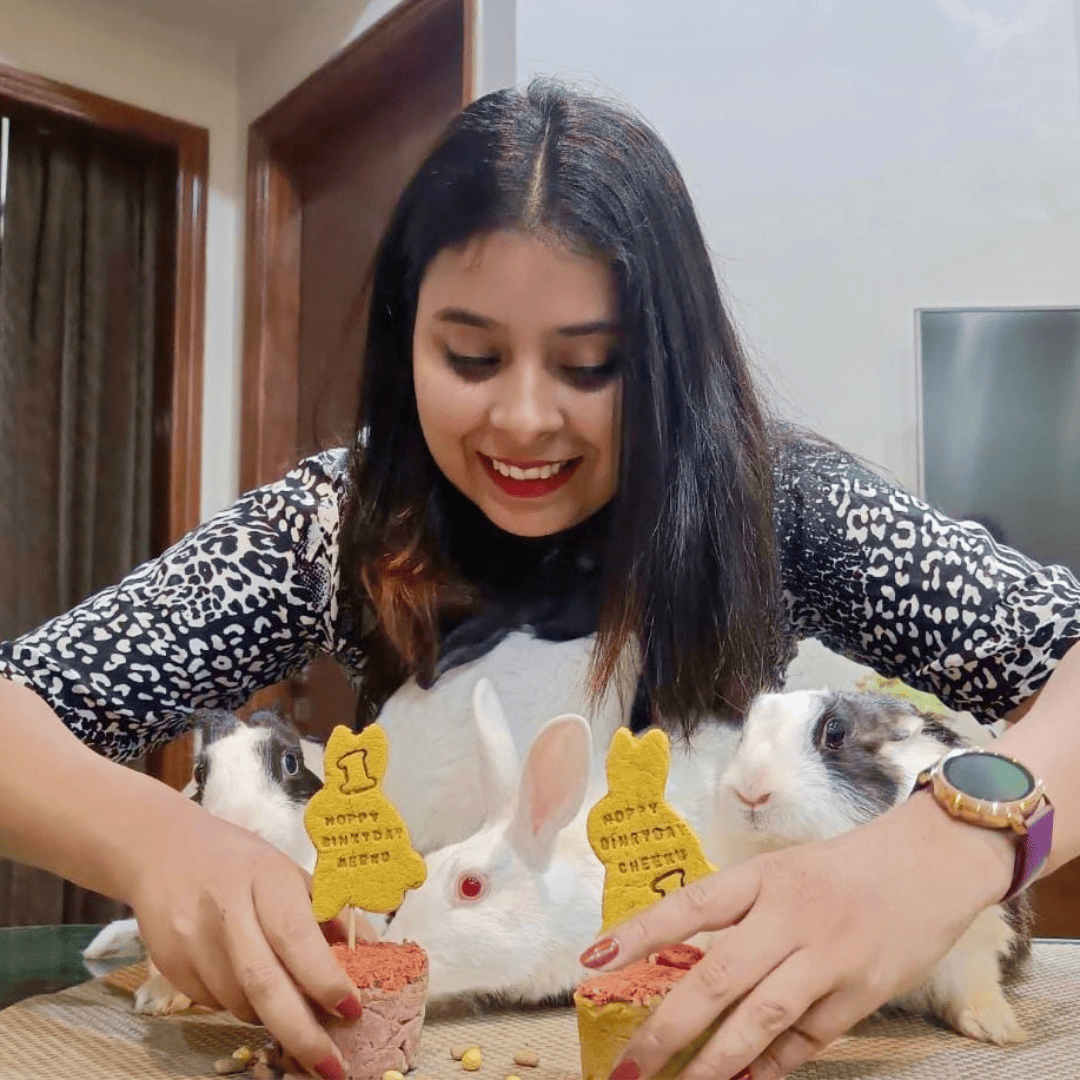 "Just in love with their baking! I couldnt have found a better place to get customised cupcakes and treats. I just had an idea and they made it a beautiful reality. They literally made my bunnies day and mine."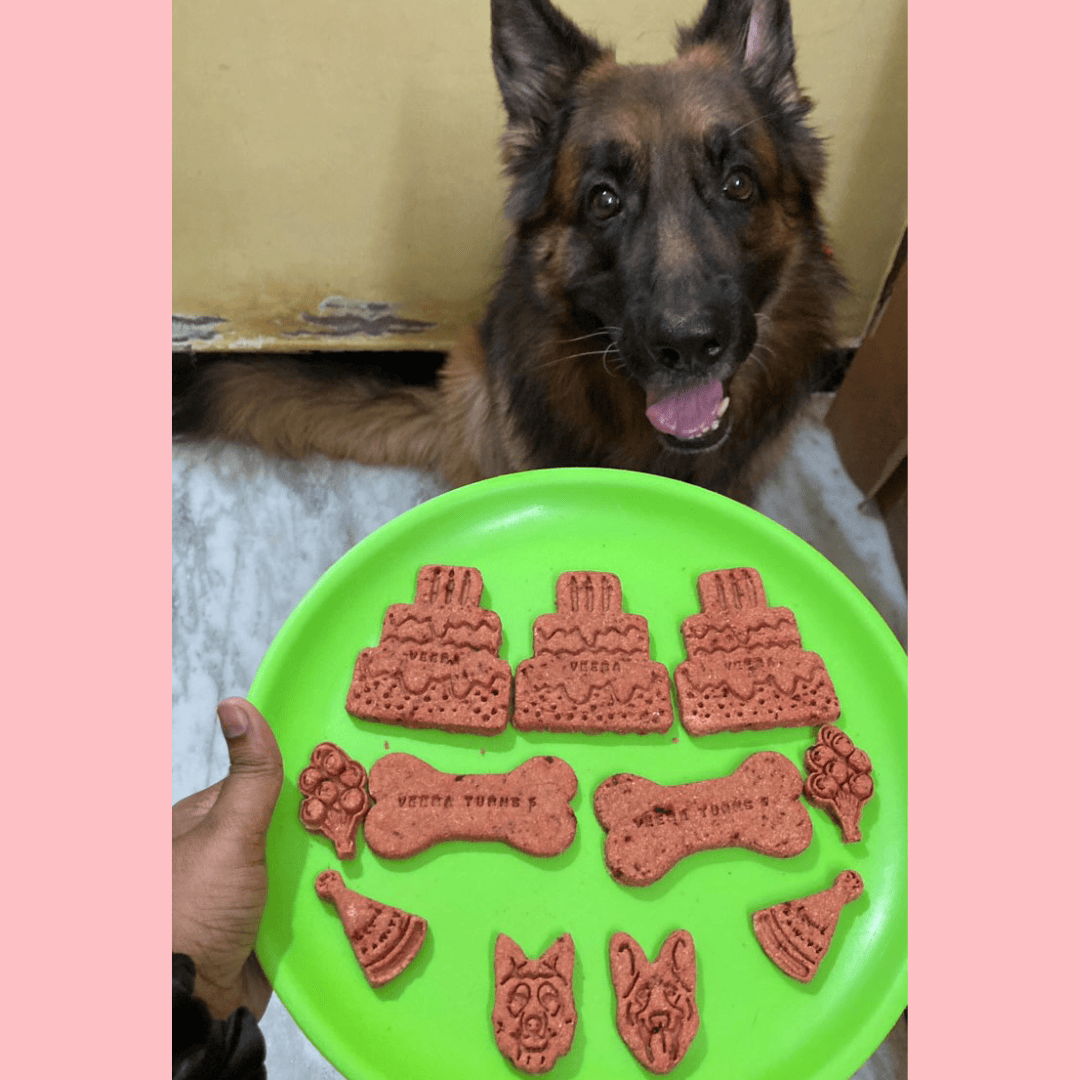 "I was looking for something special for Veera's barkday and then I found FloofYou. They made the prettiest and yummiest barkday special hamper for him and the best part is that it is completely customisable. Couldnt have asked for anything better."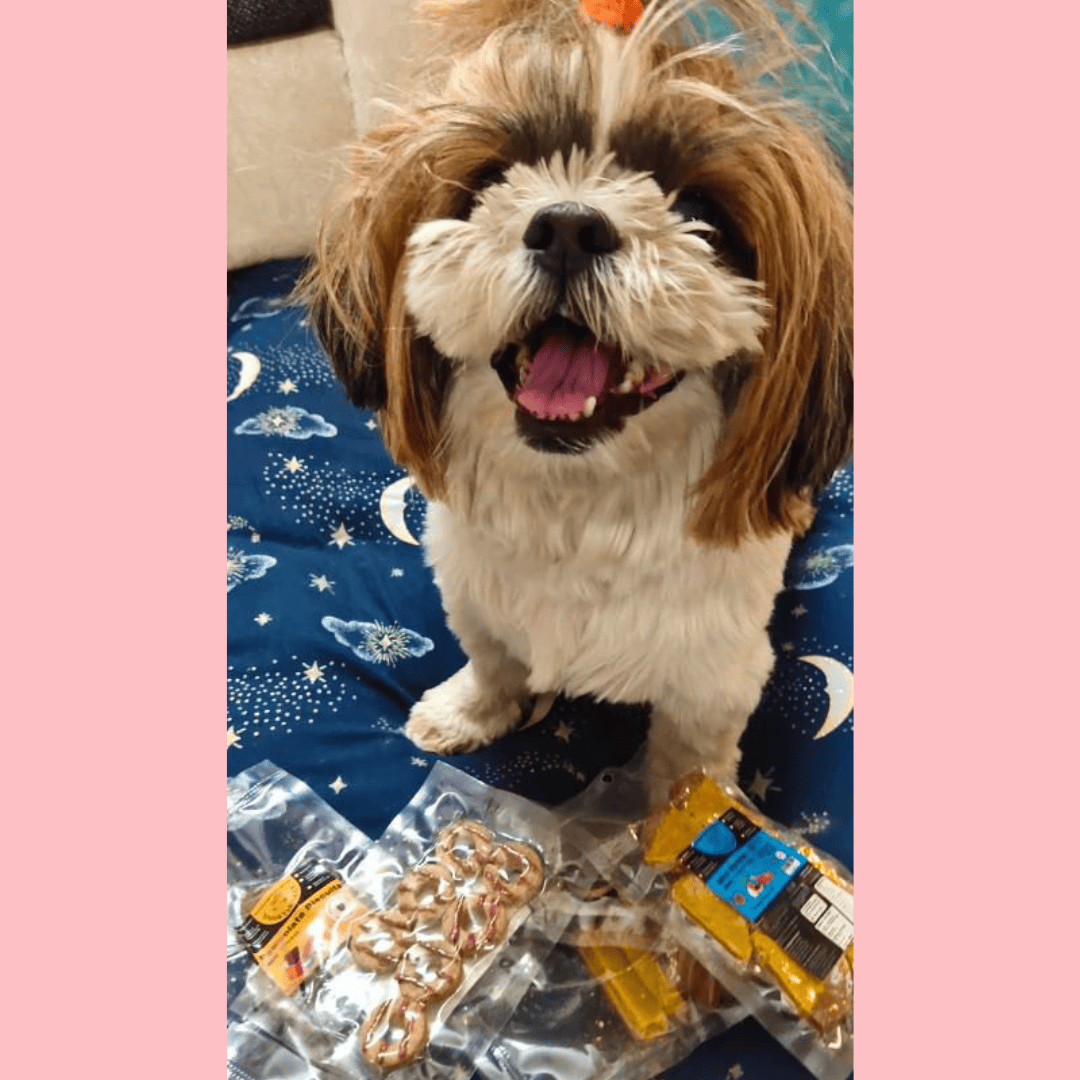 "My baby is a very fussy eater but she LOVES FloofYou's treats. I met these guys at an event and ever since FloofYou is all we buy for her. She even likes the veg ones."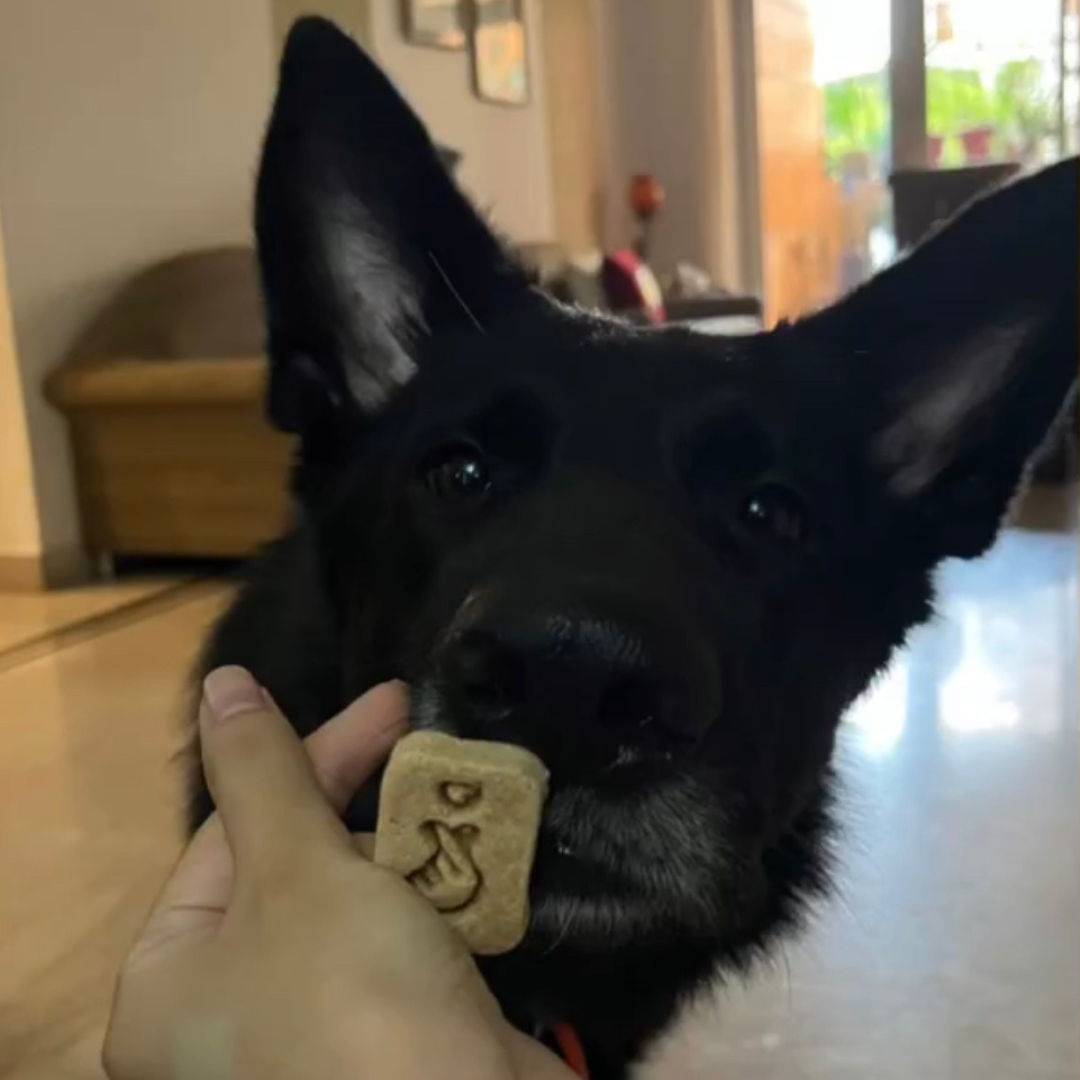 "We are FloofYou's 1st customer and we can proudly say that we have never bought any other treat besides FloofYou. Gabru has several allergies and becasue their treats are made of limited and healthy ingredients - they are the best choice."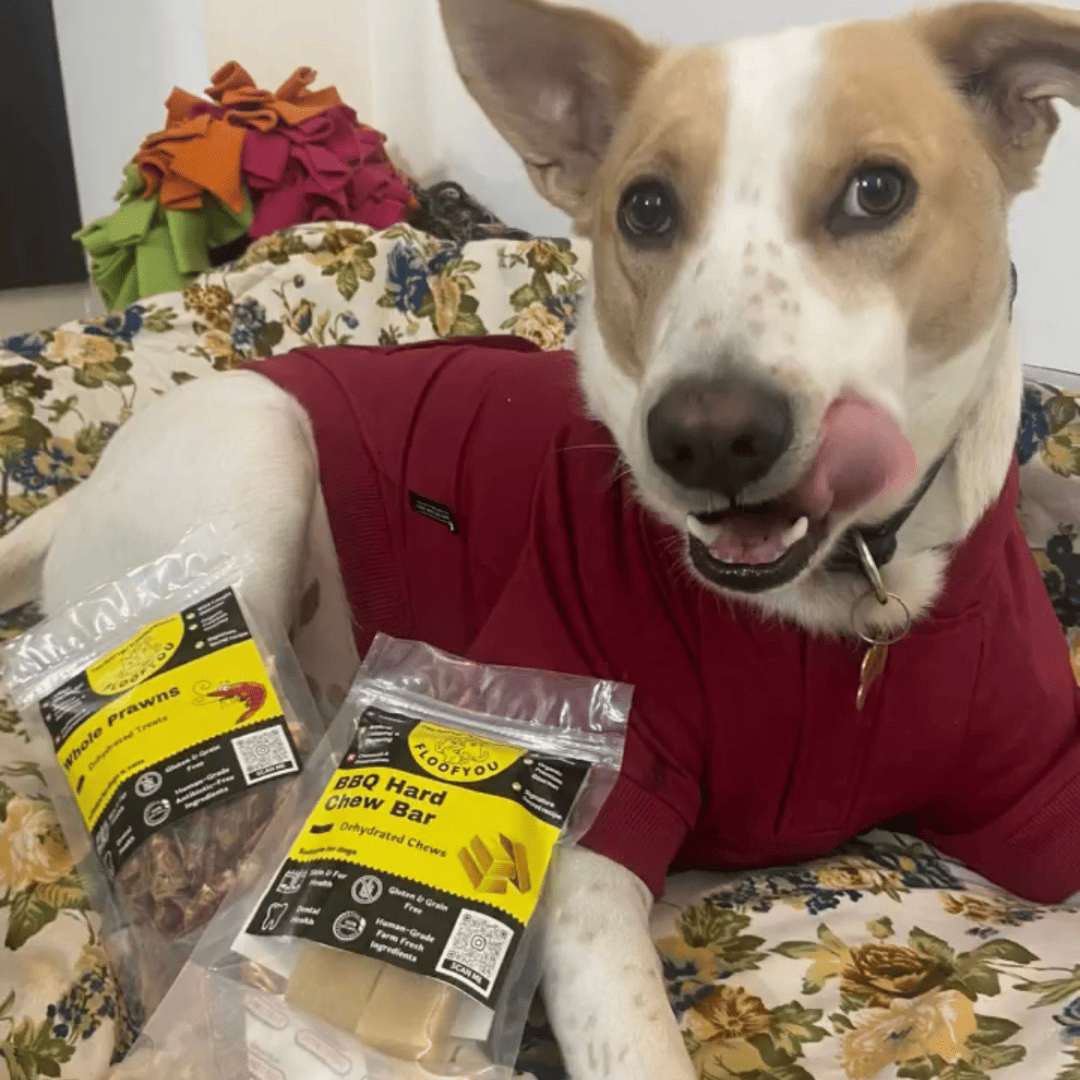 "My dog is a heavy chewer and she gets destructive when left alone at home. Then FloofYou suggested to try their dehydrated bone chews.. and we have never looked back since. Lily's first chew was the goat bone long and she absolutely relished in within an hour. Whenever I felt like she had the urge to chew, I gave her the bone and after the few session she took the most relaxed naps ever. Then we upgraded to the buffalo marrow bones, they are very long lasting, keeps her busy for hours when we leave her alone. She also never has that foul smell, major problem solved all thanks to FloofYou."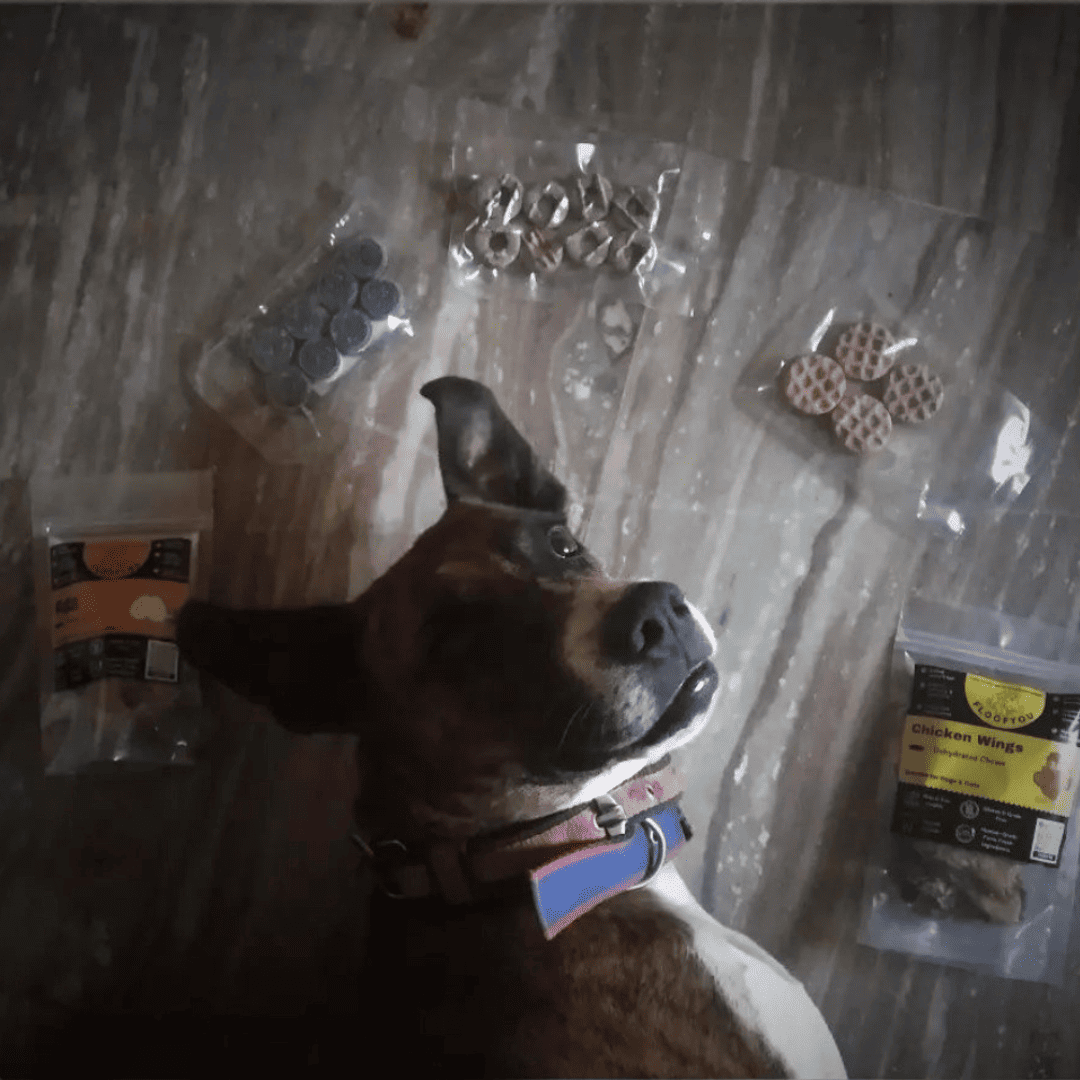 "I have a senior dog and he cannot chew or eat as he used to in his younger days. I was looking for some natural treat for his sensitive stomach. After years of feeding artificial rawhide stuff and the diseases that came with them - I learnt my lesson. We are regular purchasers of FloofYou's Chewy Chicken Tenders, Tuna Tenders and small size baked treats. Keeping my dog healthy and happy"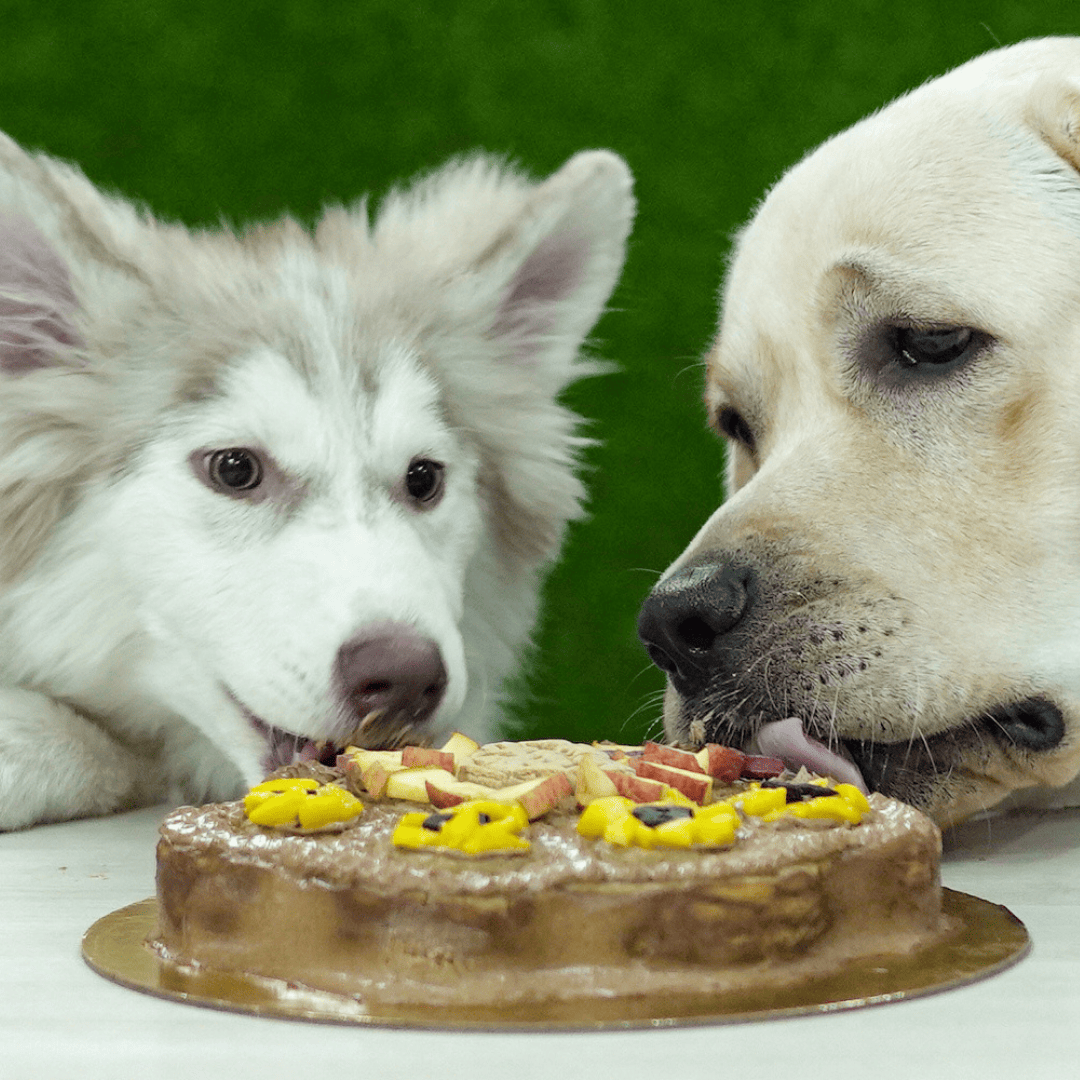 "We are a strictly vegetarian family and we wanted to celebrate our babies barkday in style! So, I called these guys up and they made such a beautiful seasonal fruit mix cake in paw shape. My baby absolutely gobbled it up and I might have myself taken a bite or 2, it is all natural human-grade and has no sugar no salt."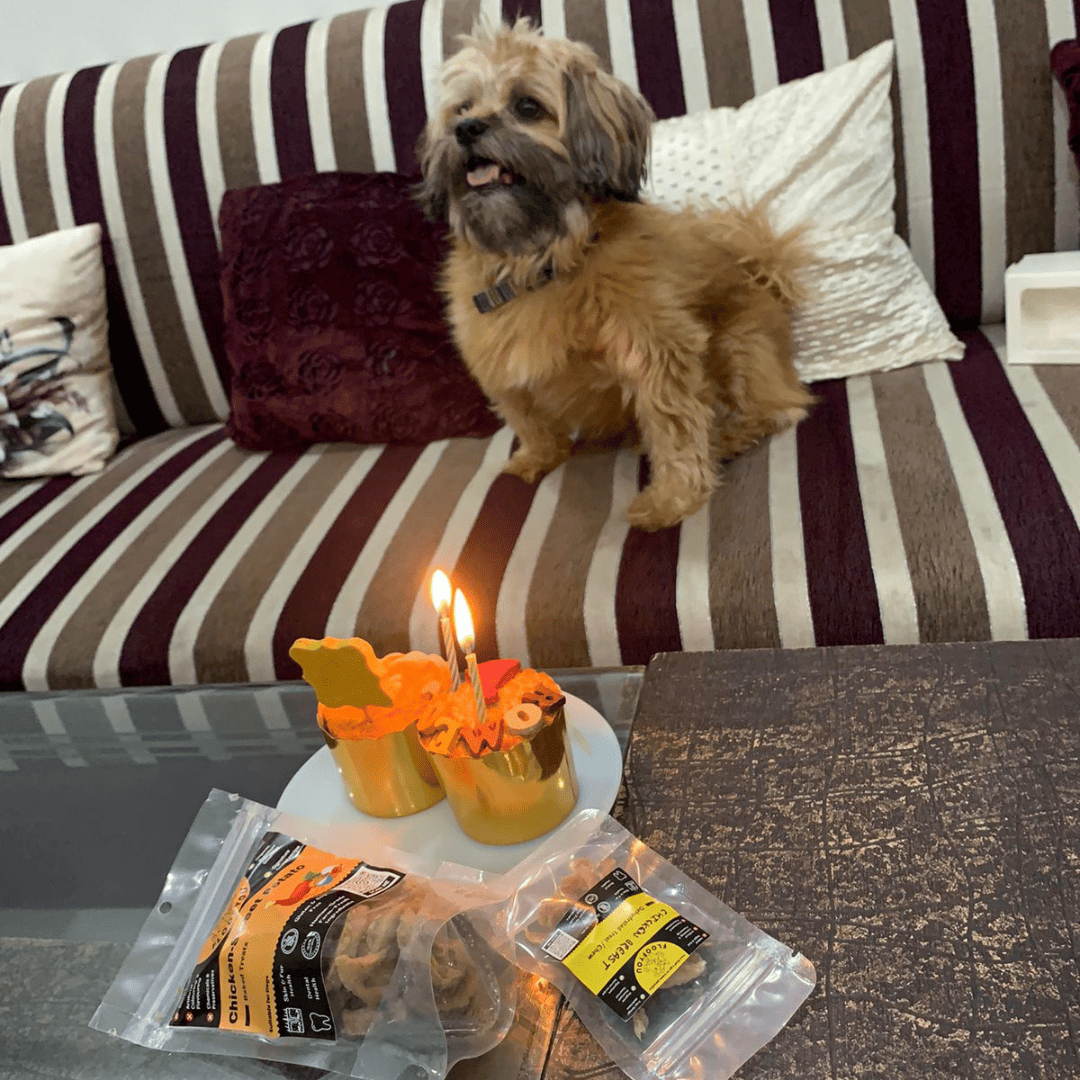 "I ordered 2 barkday pupcakes for Romeo's 7th barkday. We had never celebrated his barkday before but this time I wanted to do something special to show how mcuh we love him. I asked my friends for a suggestion and they told me that FloofYou is the go-to for cakes & cupcakes. Romeo loved them and the best part is that they are healthy and you can replace their meal with them. Such a nutritious and yummy treat for him!"
"We are FloofYou's regular customers. We love their mini frosted donuts, chicken wings, small goat bone, small bite-sized training treats, chicken pupcakes and honestly EVERYTHING."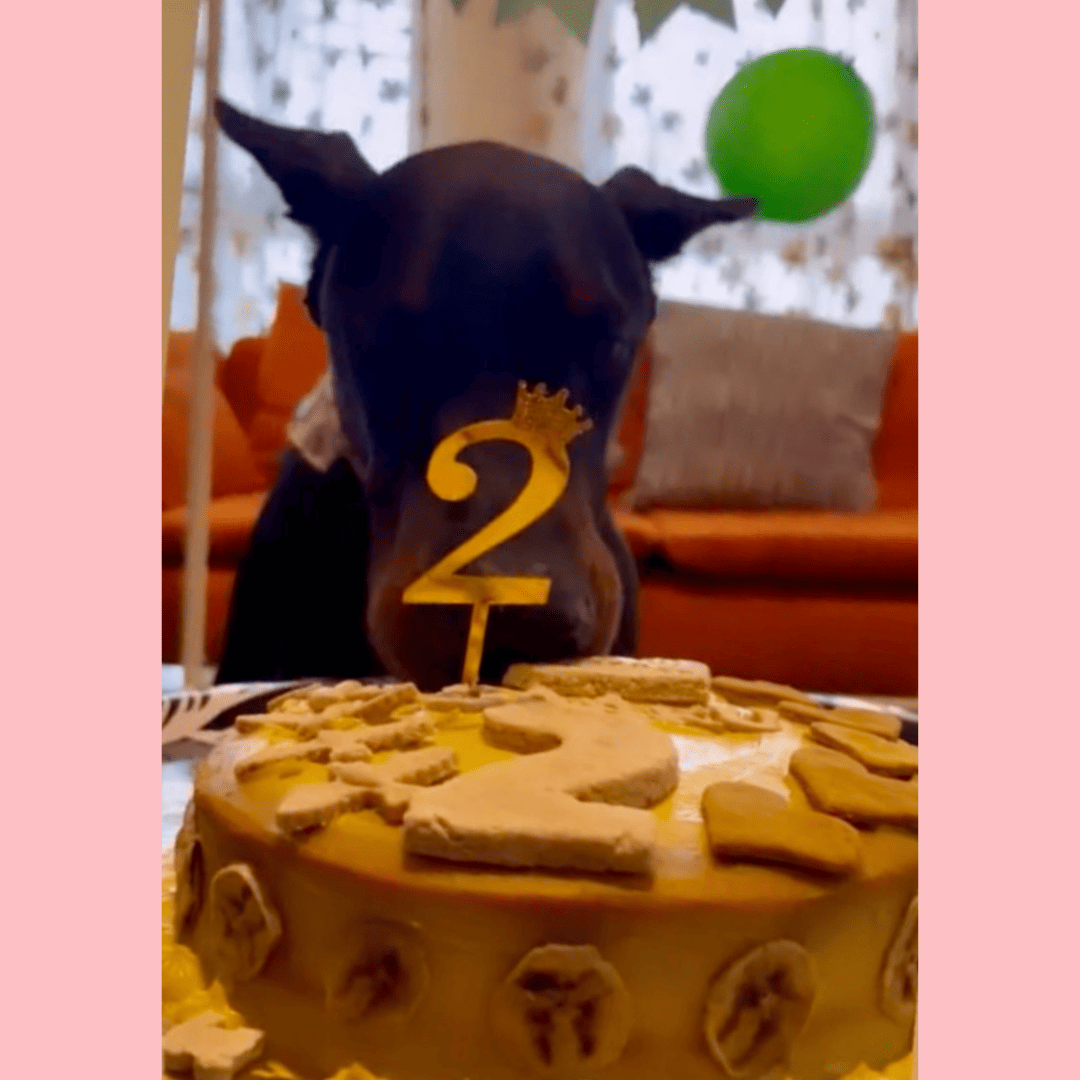 "We celebrated Daku's barkday with a 1kg Banana's for Chicken cake and my 2 doggos couldn't keep their paws off it! We also regularly order their hampers. They are very cute."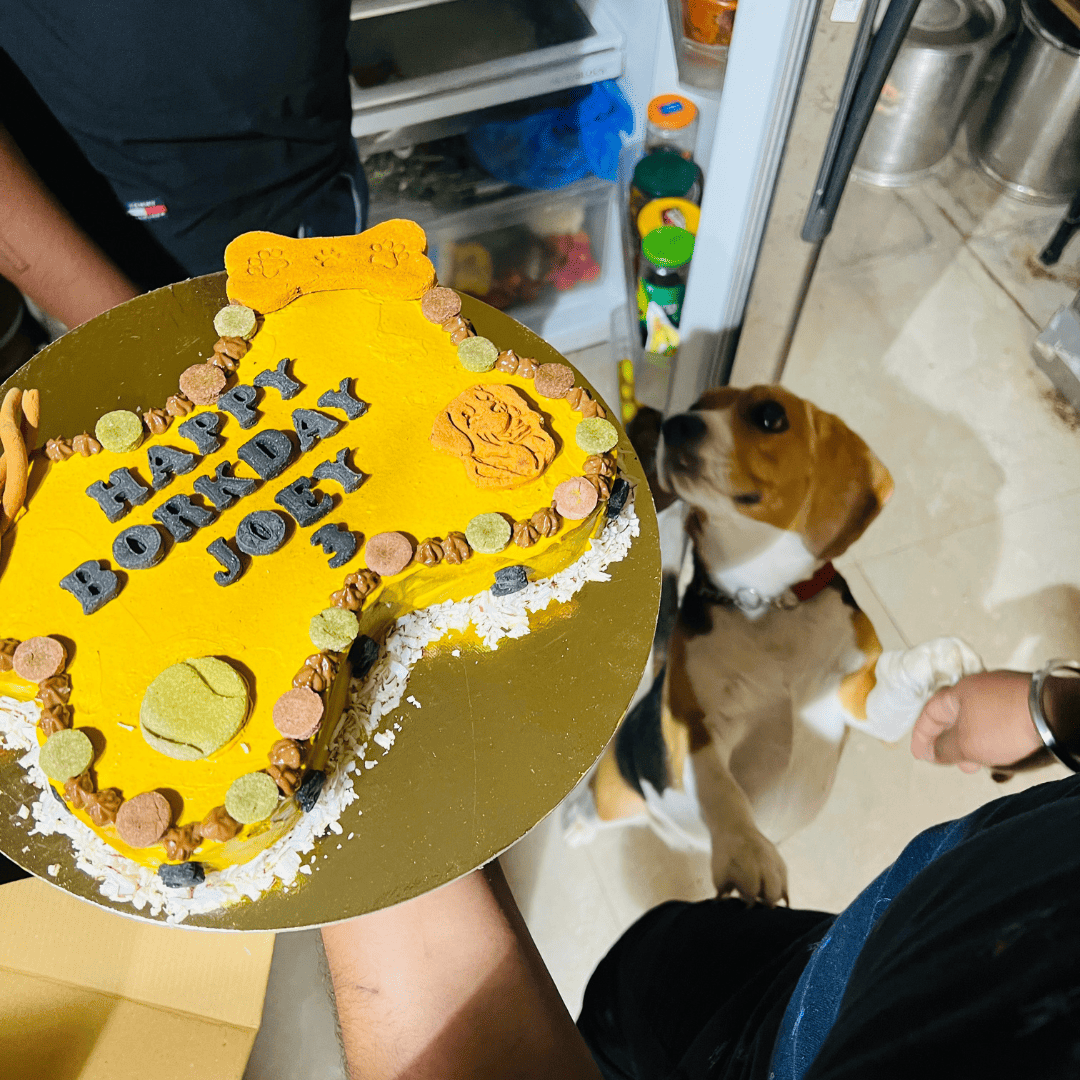 "I came across FloofYou on Instagram and so glad that we found them. I sent them a few pictures I searched for but couldnt narrow it down because I liked all of them but FloofYou worked their magic and prepared a bone shape cake with the best of all the images I shared. They even included the colour scheme I wanted and replicated Joey's favourite things. Joey almost broke the table in excitement and gulped down the cake. FloofYou is literally a god-send. Thank you guys and best of luck! You are doing a great job"